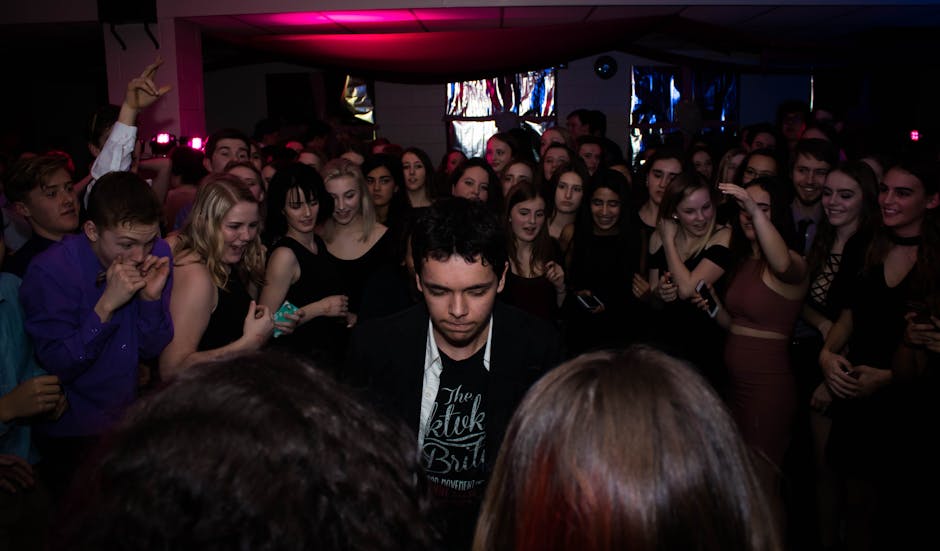 As I woke up this morning from a night of generic college kid partying, two things came upon my mind. First, I had to finish off my leftover can of arnold palmer half and half ice tea and lemonade that I bought at gourmet heaven (or as we affectionally call it, g-hav) last night at 2:00 in the morning. Second, I had to blog about my continued frustrations with what is probably my most hated pastime: mingling. Basically…I HATE IT SO MUCH! But let me give you the full story.
Last night, myself and three other friends that live in my sublet decided to attend a party going on at someone's summer apartment. When we arrived, it was pretty apparent that I absolutely knew no one there besides the people that I came with. Two of the guys in my group had already established some type of rapport with some of the people that were there since they had already partied with them earlier in the week (yes, we have that much time in the summer that we are able to go out during the week). For me and my other friend, it was pretty much our first time being exposed to that crowd.
When I am in this type of situation, I usually just stick with the people I know and then try to finesse my way into the conversations that they have with the people that I don't know. For a normal and sociable human being, you think that this strategy would be pretty effective, but for me it just always ends up with me standing there smiling like an idiot,pretending to laugh if somebody says something even tangentially funny, and then entering into that awkward moment when people think I am going to contribute something to the conversation (since I am laughing) but end up not saying anything.
What is even more frustrating is that one of my friends (lets refer to him as "M") seems to always be the life of the party. Although M probably already knew close to 40% of the people at the party, I am pretty sure sure he met and had at least a 1 minute conversation with the other 60%. I even saw him get some people's numbers. As one of my friends told me at the party last night, M just has incredible game. I am not saying that I want to be exactly like M, but I just want the confidence to have fun and interesting conversations with people I have never met before and maybe make a few new friends.
After a few rounds of "smack that" and "flip cup", several shots of malibu, and waiting in a long line for the bathroom, one of my friends and I decided to leave the party. On our way back we decided to get food. As we drunkingly walked to G-hav, we found out we shared the same frustration and then made a pact to be more proactive in introducing ourselves to people (especially girls :p) and to start doing it at the small fanfare that a few of my housemates are holding tonight.
After eating a delicious steak, egg, and cheese sandwhich and drinking some of my arnold palmer half and half ice tea and lemonade (which i decided to save for the morning) while watching a couple of episodes of Modern Family online, I fell asleep.
Let's see how things go at the party tonight. Hopefully, its not an epic fail. Now to go workout and then start studying for my physics midterm on monday.
IBM